Page 1 of 1
You cannot start a new topic

You cannot reply to this topic
Move
Posted 17 December 2003 - 09:07 PM
Please pray for Dean's upcoming move to Edgar.

My sheep listen to my voice; I know them, and they follow me. I give them eternal life, and they shall never perish; no one can snatch them out of my hand. My Father, who has given them to me, is greater than all, no one can snatch them out of my Father's hand. I and my Father are one.
John 10: 27-30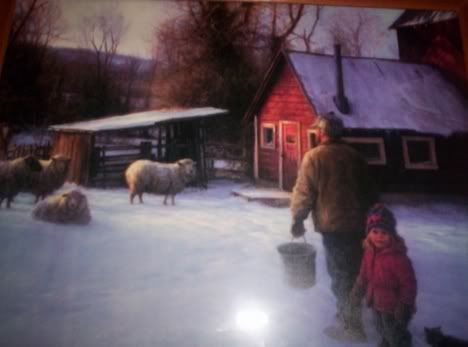 Thy word is a lamp unto my feet, and a light unto my path. Psa. 119: 105
---
#2 Guest_Miche_*
Posted 18 December 2003 - 03:16 AM
Praying for you Shekel!.......

Let us know how it goes.


Miche

---
Posted 29 December 2003 - 06:45 PM
Thanks for praying! No wonder it went so smooth and God did wonders that day so as to affirm that the symbolism of the move was from God and not of my own imagination. (You know, the thing about the atomic bomb warning.)
As you know, Edgar---the place where we moved---was one of the early NORAD defence bases that warned of incoming ballistic missles. God told me some months ago (see
article on Edgar and the Atomic Bomb)
that I likewise was to give warning that nuclear exchange is coming---unless North America repents. "The lease is not in stone," the Spirit told Miki.
When we began our move, the moving company building where we rented the moving truck blew up like an atomic bomb.
A 3½-year period is an important biblical time frame, (see Dan. 12, and Rev. 11-13 for examples.) The period can be seen as either 1260 or 1290 days or 3½-years on the Jewish calendar. From the time the hand-code appeared unto when we took possession of the house was 3½-years of the Jewish calendar---almost to the minute. However, we did not actually move in until Dec. 20, 2003, which was 1290 days from when the hand-code was seen, (Pentecost, 2000). (Hanukkah means 'Dedication' and is the anniversary of the dedication of the temple after it was desecrated by Antiochus Epiphanies. Thus, I will always remember that the day I dedicated my new place was also Hanukah---the dedication of the house of God.)
As I was I awaiting the truck to come and move us (it was being picked up in Toronto by my brother), I felt the spirit of prophecy come upon me. I felt that the Lord willed to mark this important day by some event. That was at 11 a.m. At 11:30 a.m. I was to meet with my brother to begin our move. As it turned out, we were delayed, and began our move about 12:30 noon. As we found out later, the place where we rented the truck sprung a gas leak at 11:30 a.m. and then suddenly at 12:30 noon the place blew up in "a great ball of fire with a huge plume of ascending smoke." (The story is on page 5 in the Toronto Sun paper.) Hence, the blast resembled a small nuclear bomb, with the fire ball and huge plume of smoke. Because there was warning, the firemen were already on the scene when it blew. The newspaper said that the gas "screamed" for an hour before it blew up in the face of the one trying to seal it off. Four men had their faces and hands burned, but graciously, none severely. In the book of Ezekiel, '4' is the number of "everywhere," as in, the four corners of the earth. God is warning that atomic blasts are coming that threaten North to South, and East to West.
God has made sure I do not forget why he gave this place---to have a safe base that is inexpensive, so that I can wait on the work of warning others without distraction.
---
Page 1 of 1
You cannot start a new topic

You cannot reply to this topic
---
1 User(s) are reading this topic

0 members, 1 guests, 0 anonymous users