Humble Bob, on Nov 29 2009, 04:21 AM, said:
there really is a resurgence of Eastern culture and religion, with all these Buddah artworks
Yes, it seems that Buddhism is becoming the new-age religion that the west has already turned to.
Not is turning to. Has turned to.
It has been refurbished for the west, but it is here, full swing. It is the same as it was in the days of Elijah when most of Israel (northern tribes) began following "the baals", and "Baal" in particular.
It is also interesting that when Judah went into captivity during the days of Daniel and Jeremiah, Judah finally gave up on Baal and at least with their lips served the Lord only. However, at this very same time period, out in the East, the direction of their exile, Buddhism was being born!
I don't think that is a coincidence!
Perhaps the
hand bible code
that points east also had the gods of the East in mind?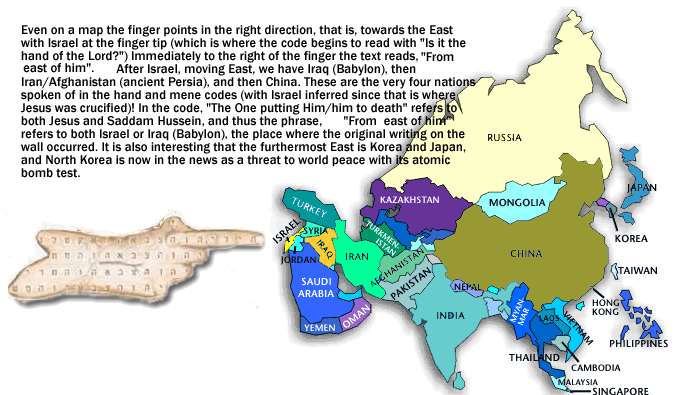 This is not the forum for the Hand Bible Code but, perhaps in this context is worth repeating...
The hand code was discovered on Pentecost in the year 2000.
(Perhaps the "her" referred to in the code
also refers to Persia and China (Iran and China) as well as Babylon (Iraq) which has already come to pass as touching Iraq.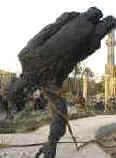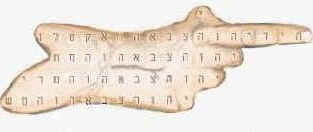 The Hand Bible Code reads:
(Note, "fat one", = Buddha?
Also note the mocking phrase: "...an arm and an arm to wide out the fat one!" The arms over Buddha's fat belly are universally known.
Also note that, "Mene", "Mene", Tekel, Upsarsin", that, "Mene" was also the name of the Babylonian god of numbering! So the originally writing on the wall also was judging its gods just as God judged the Jehovah of Egypt, the bible says, at the Exodus in 1446 BC.)
"Jehovah?
Is it the hand of Jehovah? He Himself went to war. He put
him
to death!
Jehovah goes to war against her (i.e., 'Babylon'), and the fat one!
Jehovah goes to war against Babylon (lit. "her"), and the rebellious one!
Jehovah goes to war against Babylon (lit. "her"), and the one being removed!"
"Jesus is Jehovah!"
"When he goes to war, behold it comes--- Behold destruction upon destruction
--- a cubit (forearm) and a cubit (forearm) to wipe out the arrogant/fat one!
He fell, but I have risen to life, even to abundant life--- for His hand,
O beloved, is the Lord's (hand)!"
(Hand bible code)
http://www.bible-cod...ophecy-code.htm
(Mene-tekel-Peres bible code)
http://www.bible-cod...de-prophecy.htm